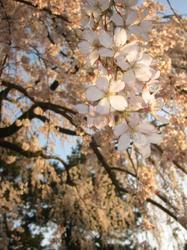 They're comin' out! The delicate flower that depicts the true sensibilities of the Japanese people: the Cherry Blossom. The changing of the seasons and the beautiful colors of nature...
What the fuck am I talking about! Anyways, this is at Kyoto Imperial Palace. Picnic at the park! Saikou!
[updated, 03.30.2004: put up a couple more pictures]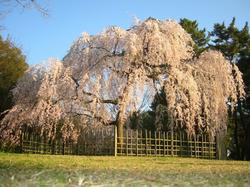 Here's a pretty view of the whole tree.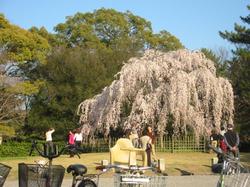 And, to get a little better sense of the place, here's a picture with people walking 'round; there were quite a number of people taking pictures and picnicking on such a gorgeous day in Kyoto. Blue skies, and not a cloud in the sky!